[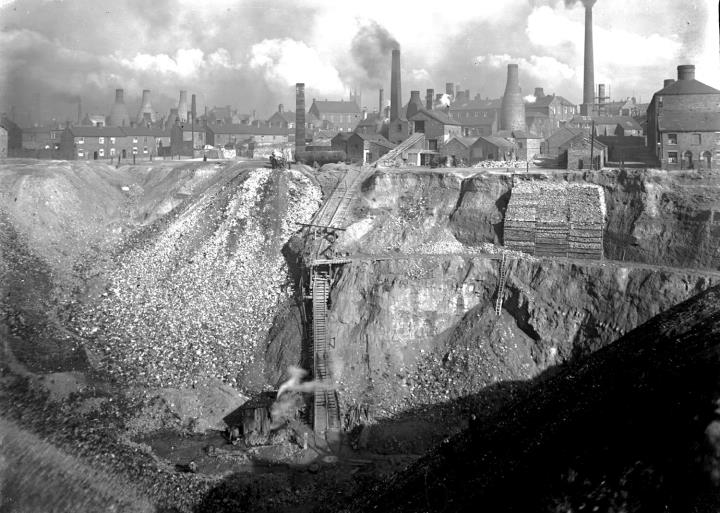 Daisy Bank Marl Hole, Longton. Photographed by William Blake. Industrial landscape with a view of the Daisy Bank Marl Hole, Longton, Stoke-on-Trent, Staffordshire.These vast holes were created due to the large scale extraction of a type of clay called marl. View Full Resource on Staffordshire Past Track
Stoke on Trent has seen the industrial revolution come and go. It has  gone from a lollection of moorland villages Norman the Conquerer could get his noble to take on  through to industrialisation to  to an emasculated place made bland by the removal of the pit heads and closure of the pottery factories. 
This is my home town and Daisy Bank in my day was no longer a marl hole but we had 'slag' heaps everywhere. They were even out playgrounds (forbidden of  course)
I love these photographs. In the one below you can just see the hills in the background and that is the thing about Stoke in many parts you can see the hills  - that uncomfortable moorland the Romans and  the Normans were not keen on...
Cloud End this itshe hill it was said that from the Leek side you see the sunset twice on mid summer night…. Doctor Plot back in the 18th century witnessed this. Although in his day the hill was probably  a slightly different shape as later the end part was taken to be used in the construction of the Bridgewater canal ( I think) 1759